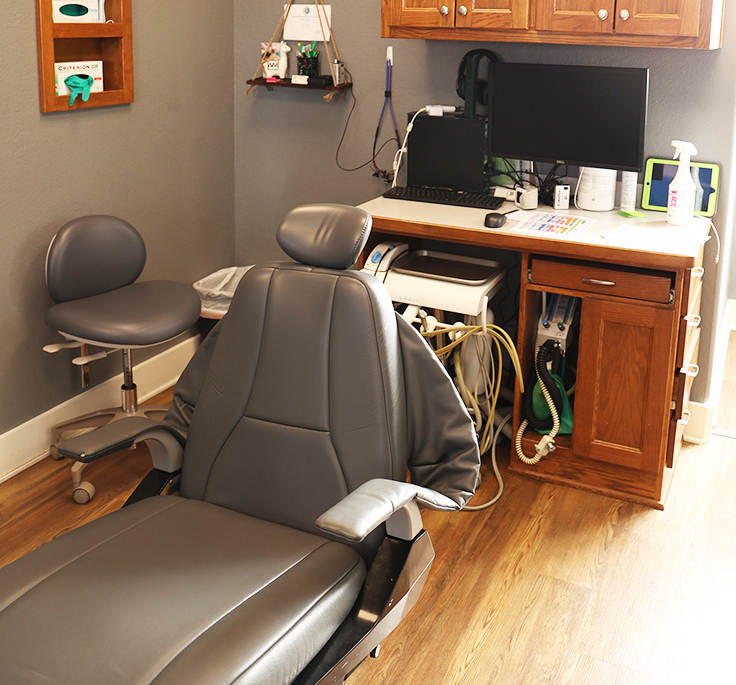 About Magnolia Dental
Whether you're new to the area or just looking for a new primary dental care provider in Mabank, we'd love to invite you to schedule a visit with our team. Our practice accepts family block appointments, which can make it easy and convenient for your entire household to come see us all at once. Some of our staff also speak Spanish, so if you would prefer to communicate in Spanish, please let us know and we will be happy to oblige. If there's anything else we can do to make your visits better, all you have to do is ask!
CONTACT US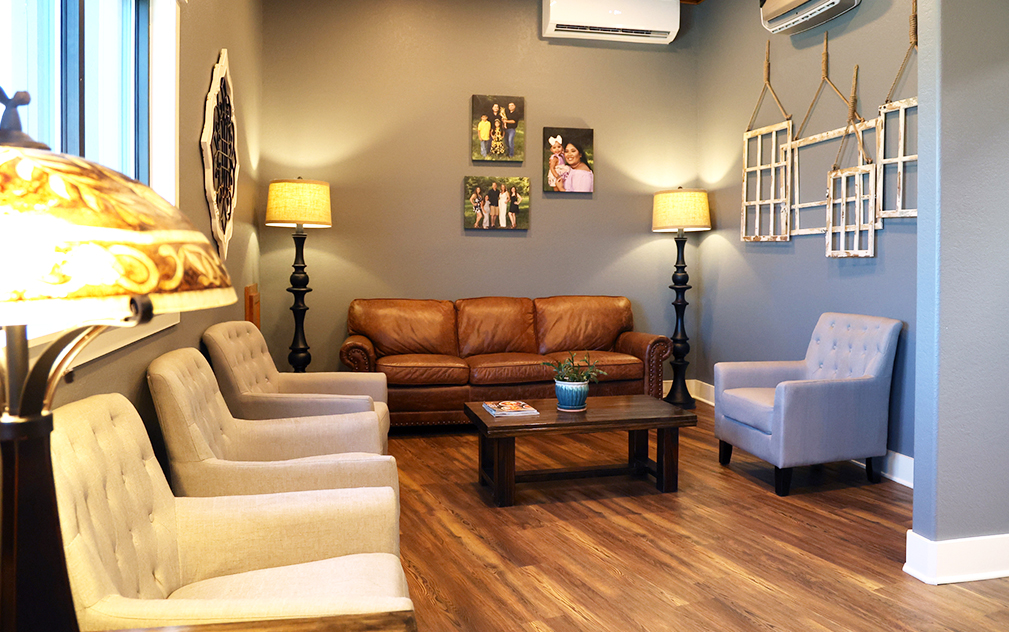 Our Comfortable Amenities
We always want our patients to feel right at home when they visit our office. There's no reason why exceptional dental care has to take place in a cold and uninviting environment, so we do our best to create a very pleasant and relaxed atmosphere to help our patients have positive experiences while in our care.
Everything from our complimentary beverages to our cozy pillows and blankets to our massaging dental chairs was chosen with your family's comfort in mind!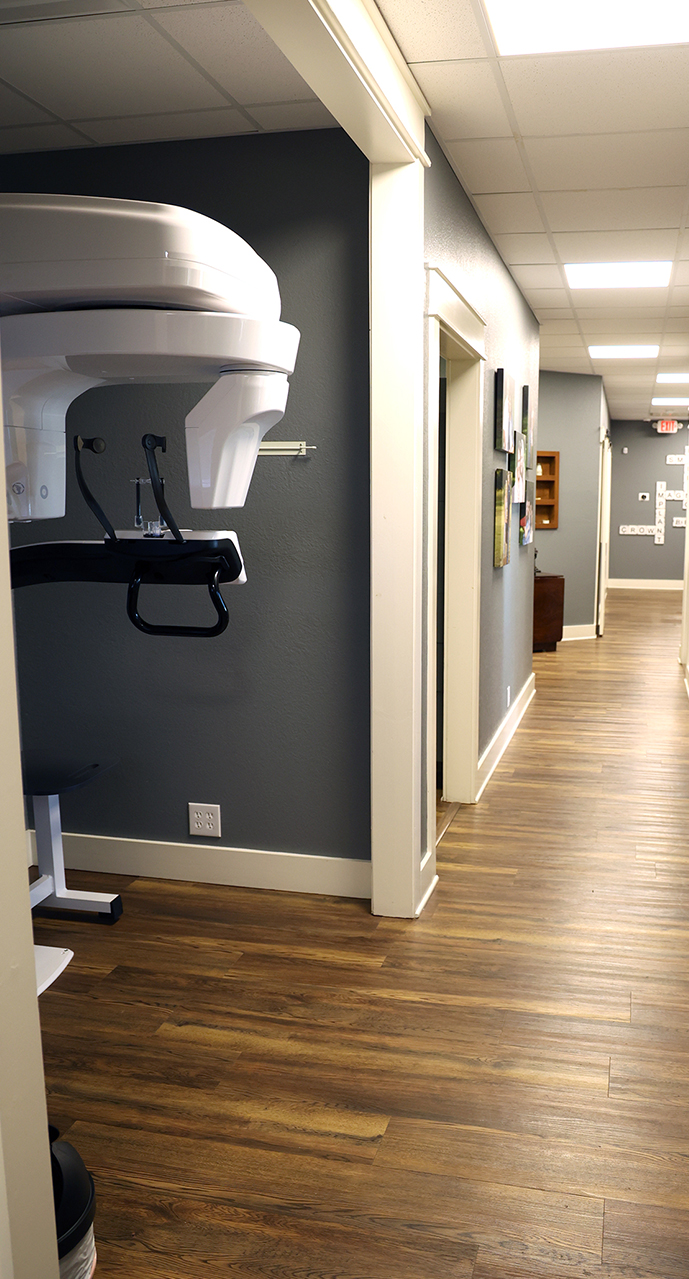 State-of-the-Art Dental Technology
Magnolia Dental is committed to investing in the latest dental technology. Our team is able to diagnose and treat dental issues quickly and comfortably, which allows patients to spend less time in the dental chair and more time doing things they enjoy.
CEREC® Technology
Our team can create high-quality dental crowns quickly and effectively using CAD technology and our onsite milling machine. Patients can have their dental crowns designed, created, and placed in one convenient appointment and show off their new smile as soon as they leave our office.
Digital X-Rays
Digital X-rays capture high-quality images that can be viewed and enhanced within seconds. They also emit up to 90% less radiation than traditional X-rays. Our team takes panoramic X-rays as well, which can be helpful for viewing all of the teeth and jaws at once and getting a clearer picture of how they are interacting together.
3D X-Rays
3D X-rays, also known as cone-beam computed tomography (CBCT), provide dentists with highly detailed 3D images of the teeth, jawbone, and facial structures, facilitating accurate diagnoses, treatment planning, and more precise dental procedures.
Isolite Technology
The Isolite system provides a place for the patient to rest their jaw during treatments while simultaneously suctioning saliva and illuminating the patient's mouth. Isolite helps make procedures faster, more efficient, and more comfortable for the patient.
Intraoral Camera
Intraoral cameras are handheld devices that can be used to show the patient what their dental team is seeing by streaming a live feed to a monitor. Intraoral cameras are also used to create digital impressions quickly and comfortably, and they can be used to create dental restorations like crowns.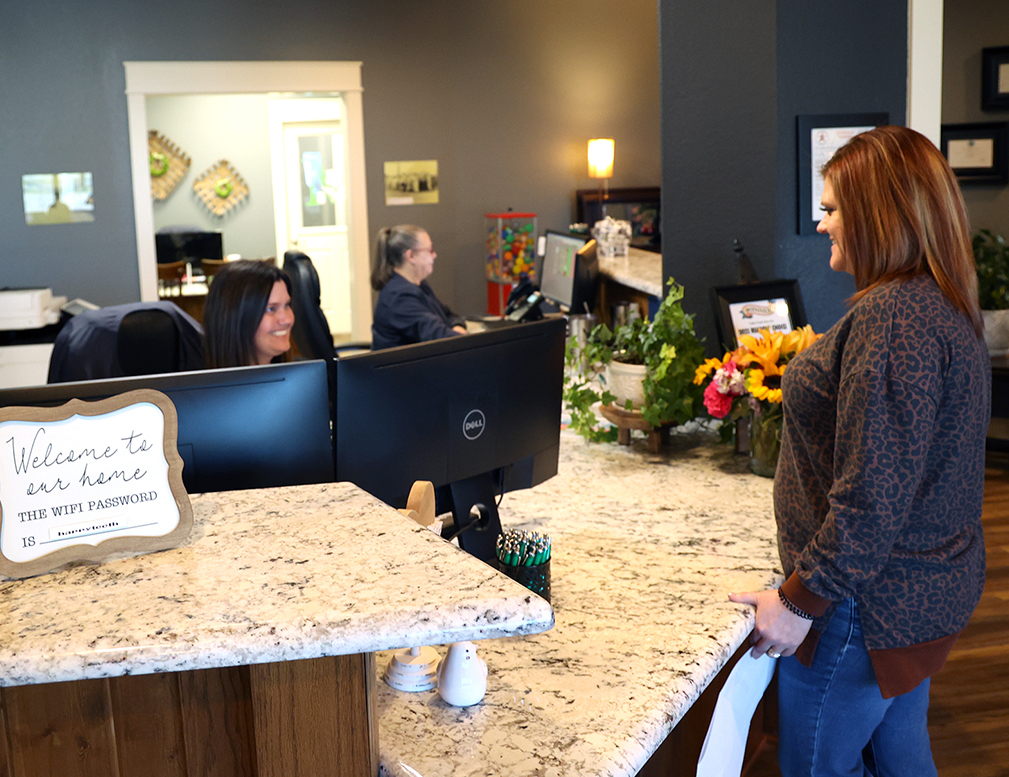 Same-Day Emergency Dental Care
It's not always easy for patients to tell what they should do in an emergency situation, especially if they are experiencing a lot of pain. If you believe you need to see an emergency dentist for unbearable tooth pain, a dislodged tooth, or a dental abscess, we recommend giving our office a call. Our team can review your situation and either provide you with advice for treating the problem at home or schedule an emergency appointment for you. Calling our office beforehand also provides us with the time we need to make room in our schedule and prepare a treatment room for you.